The navigation is the region at the top of the page where you can add elements or remove it altogether depending on your preferences.  To edit the navigation:
Go to regions>navigation
Choose state on/off
Choose the layout of the navigation items (see below GIF for Top vs Over Header) 
Add the background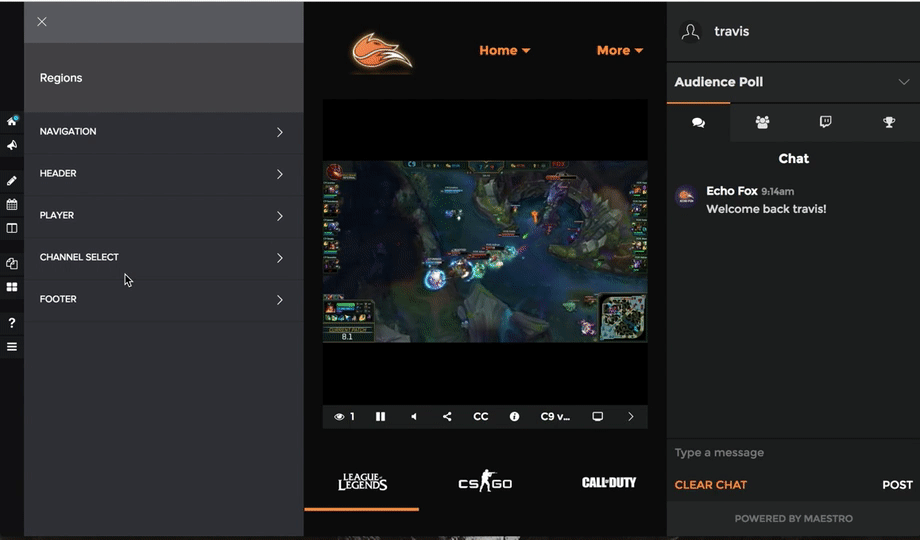 Add the items
Add a link if you want the item to link out to another page. If you would like the item to link to a channel on your hub, the format is /channelslug (ex: /csgo)
Add a menu if you'd like the item to have a dropdown menu
Add the child items and links that will be the dropdown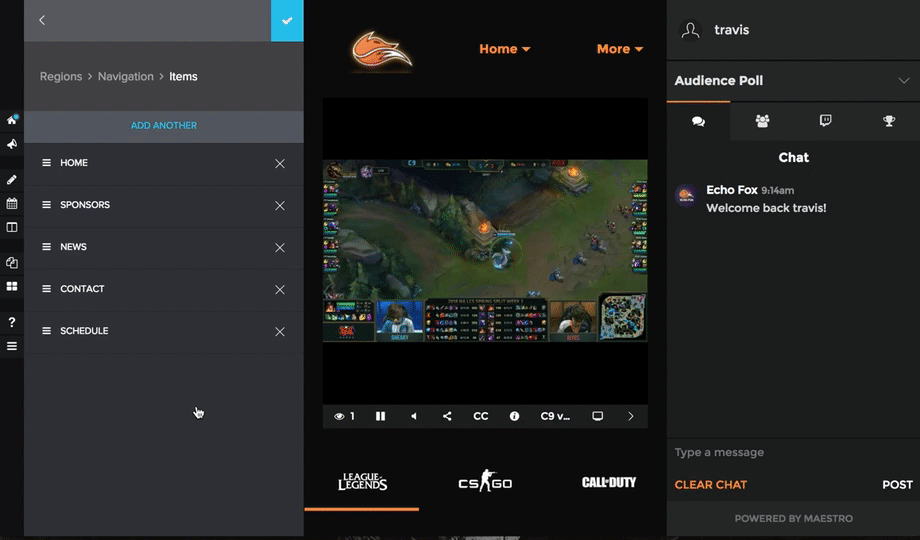 Note that the Image field is optional. If you leave the image blank, the nav item will appear as text. If you add an image, it will appear as the image you have selected.